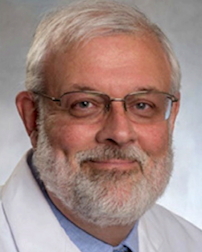 Click for Photo:
Hi-Res | Low-Res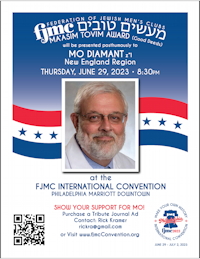 Click for Flyer:
Hi-Res | Low-Res
Morris grew up in Bayside, Queens, NY and then attended Cornell University, Class of 1974. He met Lisa on her third day at Cornell during a Hillel gathering. They attended many Cornell reunions together for both the classes of 1974 and 1976. After Cornell, he attended New York Medical College, graduating in 1978 and continued to be active in the alumni association for many years. In 1978, he joined Massachusetts General Hospital as an Intern and Resident in Radiology. He joined Suburban Radiology working at Symmes Hospital, Somerville Hospital, and offices in Lexington and Arlington. Then he joined Brigham Community Radiology until his retirement. "Mo", as he was called in Lexington, was a dedicated member of the Temple Emunah Brotherhood of Lexington, and The Federation of Jewish Mens Clubs. He worked tirelessly on so many projects and events throughout the years and made many friends. Lisa and Morris traveled a great deal and particularly enjoyed cruising all over the world for many years. They had so many wonderful experiences together.
Mo was the paradigm of what service to a community looks like. He exemplified a deep love of Judaism and love of its institutions. He was generous with his time and his money. He was the heart and soul of the Temple Emunah Men's Club as well as the New England Region of the Federation of Jewish Men's Clubs. Whether the programs were for the Region (Keeper of the Flame, Tour de Shuls, or the Yellow Candle project) or for his beloved Temple Emunah (annual Sukkah building, World-Wide Wrap, Man of the Year, or bringing Rosenfeld's bagels to Board meetings), Mo took them all on with an unparalleled standard of excellence.
In honor of Mo's work, his region and synagogue have named annual events in his honor. The New England Region Keeper of the Flame award is now called the Mo Diamant Keeper of the Flame award and Temple Emunah's Mens Club Holocaust Fund is now named the Mo Diamant Holocaust Fund.
Mo' family support for all his years include his wife, Lisa his children Sam and Julia, Julia's wife Maya, and granddaughter, Layla. May Mo's memory be for a blessing.