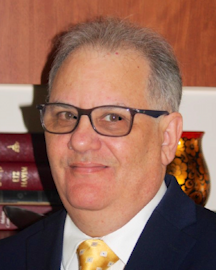 Click for Photo:
Hi-Res | Low-Res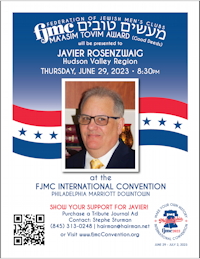 Click for Flyer:
Hi-Res | Low-Res
Javier lives in Tappan, New York with his wife, Rebecca, and children, Joshua and Laila. Having attended Jewish day school in Buenos Aires, Argentina,  Javier has been committed to Jewish learning, continuity, and community his whole life.
Now serving as Secretary of the International FJMC, He previously served as President of the Hudson Valley Region, Co-President of the Men's Club, VP of Ritual and President of the Nursery School Board at the Orangetown Jewish Center.
Professionally, Javier has a Masters degree in electronics engineering, was trained as a bench jeweller and now does IT consulting. For fun. Javier likes to "build stuff", including high-tech toys and woodworking and works every summer at Ramah Day Camp in Nyack as Master woodworker.